Are you excited about your shiny new credit card and the enticing welcome bonus that comes with it? We don't blame you! Credit card welcome bonuses are a fantastic way to kickstart your financial journey and get rewarded for your everyday spending. To ensure you don't miss out on these valuable perks, let's explore some strategies to hit those minimum spending requirements with ease.
1. Understand Your Card's Terms
Before diving into spending, take a moment to carefully read your credit card's terms and conditions. Understanding the minimum spending requirement and the timeframe in which you need to achieve it is crucial. Typically, you'll have a few months from the card activation date to meet the requirement, but this can vary.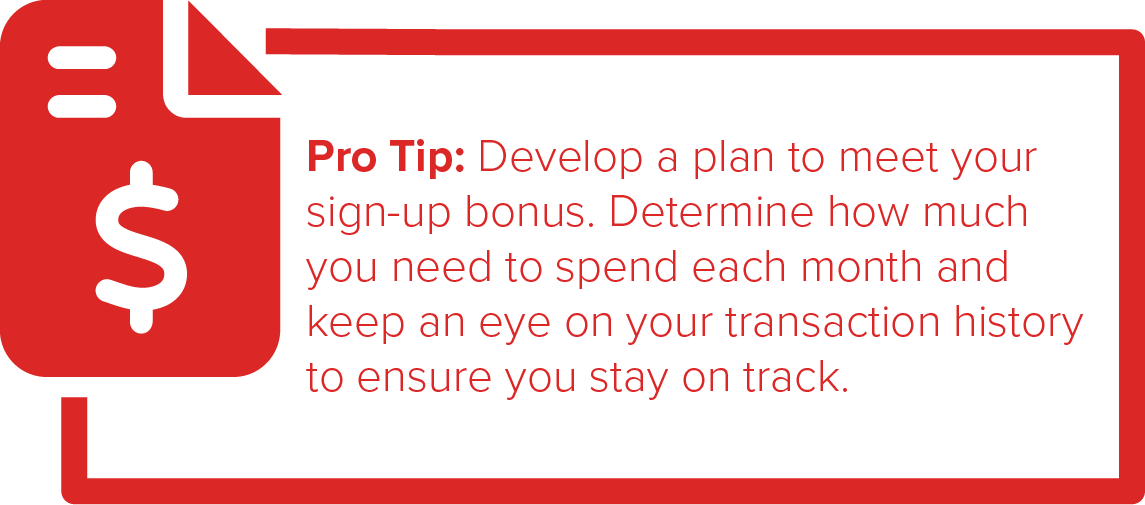 2. Make Everyday Purchases
One of the simplest ways to reach your spending target is to use your credit card for everyday expenses like groceries, gas, and dining. These expenses can quickly add up, and you'll hardly notice the difference in your daily routine.
3. Pay Bills and Utilities
Consider paying your monthly bills and utilities with your new credit card. This includes electricity, water, internet, and phone bills. Not only will this contribute to meeting your minimum spending requirement, but it can also simplify your bill-paying process.
4. Plan Larger Purchases
If you have upcoming significant expenses, such as booking a vacation, upgrading your electronics, or making home improvements, timing these purchases with your new credit card can help you reach your goal faster. Just make sure you're not overspending or purchasing items you don't actually need.
5. Prepay Expenses
If you have some extra cash on hand, consider prepaying certain bills or expenses in advance. This can help you front-load your spending and meet the requirement more quickly.
6. Be Mindful of Fees and Interest
While you're striving to meet the minimum spending requirement, it's essential to stay within your budget and avoid carrying a balance on your card. Pay your statement balance in full each month to avoid costly interest charges that can offset the value of your welcome bonus.
7. Keep Track of Your Progress
Regularly monitor your spending and keep track of your progress towards the minimum spending requirement. Most credit card issuers provide online account management tools that make it easy to stay informed.
Conclusion
Hitting the minimum spending requirement for your new credit card's welcome bonus is an achievable goal with some strategic planning and responsible spending. By incorporating these tips into your financial strategy, you can unlock the full potential of your credit card rewards and set yourself on a path to financial success. Happy spending and happy earning!
Tags: credit cards, financial tips, personal finance,