Disaster Relief
Rising up from life's most challenging moments can sometimes require a helping hand. Farm Bureau Bank is devoted to helping its members rise up and recover. The Disaster Relief Program is available to assist members who have been impacted by a disaster and offers a variety of services or relief options.
Contact us today at 800.492.3276.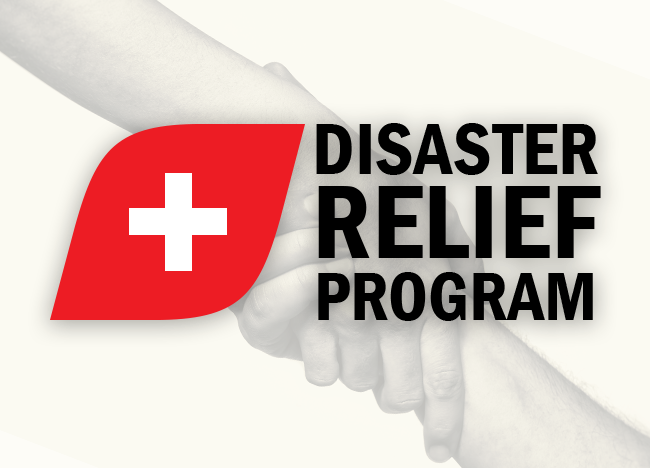 We hope to make things easier with the relief options below.
If you have suffered a total loss to your vehicle due to the latest disaster and have insurance through one of our
Farm Bureau Insurance Partners
, you are eligible to receive
2% off
our already low
New or Used Vehicle Loan rates
!
1
To apply, contact your local Agent or a Personal Banker today.
This offer is only available within the first 60 days after your vehicle has been established a total loss.
If you need assistance with your loan or credit card payment, we have the following options available:
Loan Extensions
Partial Payments
Skip-a-payment or Deferment
No Late Fees
No Skip-a-Pay or Deferment Fee
No Phone Payment Fee
No CD Early Withdrawal Fee
No Deposit Account NSF Fees
Credit Card Cash Advances
Overdraft Protection
Other national resources that may be of assistance:
Disclosures:
1 Customer will receive 2% off of current qualifying rates. Final rates may vary based on the amount financed, term, first payment, collateral value and mileage. Final APR may differ from the loan interest rate due to additional fees (such as a loan documentation fee) which may be applicable. Must be a customer of our Farm Bureau Insurance Partners and provide proof of total loss. Offer only available within the first 60 days after FB insurance partner establishes vehicle a total loss. Finance charges accrue from origination date of the loan. Rates and financing are limited to vehicle models 10 years old or newer. All loans are subject to credit approval, verification, and collateral evaluation. Based upon credit qualification and value of the collateral, a down payment may be required. Farm Bureau Bank does not finance vehicles with mileage over 150k, totaled, reconditioned, refurbished or salvaged collateral. The minimum loan amount is $5,000. If loan is paid off early, a penalty may be assessed. Additional documents may be required for consideration. Payment options may vary based on amount to finance and/or collateral. Offer availability and terms are subject to change without notice.
Farm Bureau, FB, and the FB National Logo are registered service marks owned by, and used by Farm Bureau Bank FSB under license from, the American Farm Bureau Federation.