Paycheck Protection Program
Proud to be able to support the small businesses and organizations in our Farm Bureau® family.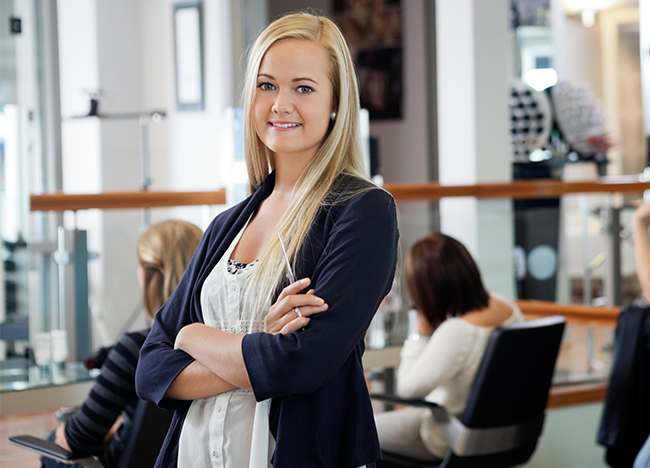 On March 27, 2020, Congress passed the Coronavirus Aid, Relief and Economic Security Act of 2020 [CARES Act] establishing the Paycheck Protection Program [PPP]. On December 27, 2020, the Economic Aid to Hard-Hit Small Businesses, Nonprofits, and Venues Act [Economic Aid Act] became law. The Economic Aid Act extends the authority to make PPP loans
through May 31, 2021
, makes $285 billion available for first and second draw PPP loans, and includes other PPP revisions, such as simplified applications for forgiveness of loans under $150,000.
We have included program highlights for general information purposes, but you should review all updated requirements and guidance at
SBA.gov
and
Treasury.gov
.
You also may want to contact your accountant, attorney or other trusted advisors.
The Paycheck Protection Program [PPP] is a low interest rate loan that may be partially or fully forgiven by the Federal government when used for allowable purposes:
Loan amounts are based upon average monthly payroll costs, subject to certain caps

Most qualifying businesses can borrow a maximum of 2.5 times their average monthly payroll costs
Businesses under NAICS code 72 may receive loans up to 3.5 times their average monthly payroll costs

1% fixed interest rate, calculated on a simple, non-adjustable basis
5-year loan term
Deferred payments of principal and interest
No collateral or personal guarantees required
Forgivable when used for allowable purposes that meet the necessary guidelines:

Payroll costs – including certain group benefits - must be ≥ 60% of the loan
Mortgage interest
Rent
Utilities
Worker protection costs related to COVID-19
Uninsured property damage costs caused by looting or vandalism during 2020
Certain supplier costs and expenses for operations
PPP Loan - First Draw
A First Draw PPP Loan is a loan available to a first-time borrower who did
not
receive a PPP loan in the initial rounds made in 2020 under the CARES Act.
The maximum loan amount is $10 million
Businesses with 500 or fewer employees, including:

Business entities – e.g. Corporations or LLCs
Sole proprietorships
Independent contractors
Certain nonprofit organizations
Veterans' organizations
Tribal business concerns

Faith-based organizations with 150 employees or less
Housing cooperatives with 300 employees or less
Nonprofit organizations with 300 employees or less that:

do not receive more than 15 percent of receipts from lobbying;
the lobbying activities do not comprise more than 15 percent of total activities; and
the cost of lobbying activities of the organization did not exceed $1,000,000 during the most recent tax year that ended prior to February 15, 2020

Businesses that have been in operation as of February 15, 2020
For a more complete explanation, review the SBA's First Draw Loans Overview
PPP Loan - Second Draw
A Second Draw PPP Loan is available to borrowers that previously received a PPP loan and have used or will use the full amount of their initial funds for authorized purposes on or before the expected date of disbursement of the Second Draw PPP Loan.
The maximum loan amount is $2 million
Eligible businesses with…

300 or fewer employees for most businesses
500 or fewer employees for hotels or restaurants, with no more than 300 employees per location

Existing PPP loan borrowers may be eligible if they:

Received and used or will use all the funds from a first draw on eligible expenses before the second draw is disbursed
Can demonstrate a 25% decline in revenue for any quarter in 2020 vs. the same quarter in 2019

Covered period between eight and 24 weeks can be selected
Application must be signed by a signer on the first loan
For a complete explanation, review the SBA's Second Draw Loans Overview
Schedule C Filers
The SBA has implemented new changes that will substantially enhance the funding available to sole proprietors, independent contractors and self-employed individuals. Those who file an IRS Form 1040, Schedule C can now calculate their maximum PPP loan amount using gross income on their Schedule C tax form.
This calculation change is available for both first-draw and second-draw borrowers. Under SBA guidelines, this only applies to new loans approved after March 3, 2021. Borrowers that have already had their loans approved cannot increase their PPP loan amount based on the new maximum loan formula.
General Applicant Requirements
You must be an authorized representative who can borrow on behalf of the business
Your business must have been in operation as of 02/15/20 and not be permanently closed
If the applicant shares management with other businesses, you must provide information – including TINs and applicant relationship/ownership - regarding those businesses
If the applicant has received an Economic Injury Disaster Loan [EIDL] between 01/31/20 and 04/03/20, general information will need to be provided
If applying as a franchise, you will need to enter the SBA Franchise Identifier Code at the time of application: Refer to sba.gov/sba-franchise-directory or contact your local SBA District Office for assistance

Assemble Supporting Documentation
Refer to our basic
Documentation Checklist
to assemble supporting documentation and calculate your requested loan amount.


Begin the Application Process
Register through our secure
PPP Application Portal
where you will gain access to the step-by-step application process.
Special Notes:
The Application Portal can only be accessed from the most current version of one of the following web browsers on a desktop computer or laptop: Google Chrome (preferred), Firefox (preferred), Edge, or Safari. Internet Explorer is not supported at this time.
If your first PPP loan was with Farm Bureau Bank, and you would like to request a second draw, you will need to have a different email address that you use when applying so that a unique record can be established for that loan
We are currently accepting forgiveness applications for PPP loans that originated in 2020 for Rounds 1 & 2.
An invitation to apply has been sent to the email address associated with your PPP loan from
farmbureaubank@streetshares.com
with a link to apply for forgiveness.
Please complete this on-line application, as soon as possible.
Below, we have highlighted important information for you:
You should have received a link from farmbureaubank@streetshares.com.

Please use the link in the most recent communication to apply
As a security measure, the link only remains active for 72 hours
After 72 hours, if you do not receive another link from us, please email sbaloans@farmbureaubank.com to request a new link

The application is viewable in the latest versions of Chrome, Firefox, or Safari Internet browsers
When registering, please bookmark the login page as a favorite on your browser to login and check the status of your forgiveness anytime
Using iPhones, Androids, iPads, or other mobile devices and tablets have shown some incompatibilities in viewing the whole screen, therefore we suggest using a desktop computer or laptop to upload documents, confirm calculations, and submit applications
If additional information is needed, we will e-mail you a request for information
To finalize your application, you will receive an e-mail from DocuSign requiring your electronic signature. Please watch for communication through your e-mail.
Please allow us 3-4 weeks to process your request prior to requesting a status update.
If you have any questions or need to request a new link, please email
sbaloans@farmbureaubank.com
.