Paycheck Protection Program
Proudly participating in the CARES Act to support the small businesses and organizations in our Farm Bureau® family.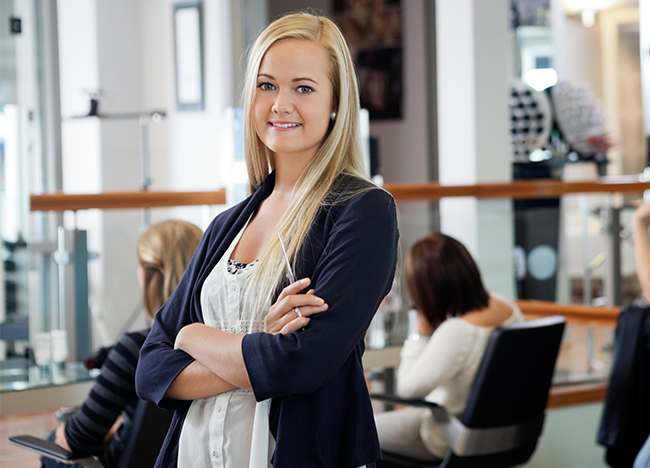 The Coronavirus Aid, Relief, and Economic Security (CARES) Act was passed to provide emergency relief for certain businesses, nonprofit organizations and independent contractors disrupted by the current COVID-19 situation. Part of the act is the Paycheck Protection Program, which allows financial institutions to provide federally backed, potentially forgivable loans to eligible businesses.
Updated and effective as of December 29, 2020
The new COVID-Relief package includes important enhancements to the expansion of the PPP program. Additional guidance is expected from the SBA, but we want to share key highlights now.
What are the major PPP changes included in the latest stimulus package?
Clarifies expenses paid with PPP proceeds are deductible
Makes $285 billion available for first and second draw PPP loans
Simplifies Forgiveness applications for loans under $150k
When do these changes take effect?
Changes will be implemented as soon as…
The SBA writes/updates rules for the program
Financial Institutions update existing PPP applications and technology tools based on the new SBA rules
The SBA begins accepting applications
If I want to apply for my first PPP Loan, what can I do now?
Begin assembling information - specific document requirements may change, but basics include proof of:
Business operations meet eligibility requirements
Payroll expenses
Rent/lease payments
Utility payments
Newly eligible expenses (more guidance to follow)

Covered operations expenditures - e.g. software and cloud computing
Covered property damage costs
Covered supplier costs
Covered worker protection expenditures - e.g. Personal Protective Equipment
I already received a PPP Loan, am I eligible for a second?
Possibly - the bill creates a new "Second Draw PPP" of up to $2 million for eligible borrowers who:
Received and used or will use all the funds from a first PPP loan
Have less than 300 employees
Can demonstrate a 25% decline in revenue for any quarter in 2020 vs. the same quarter in 2019
What changes are being made to the Forgiveness process?
Complete details are yet to be defined, but two key changes include:
Introduction of a simplified application and streamlined process for PPP loans under $150,000
Provision for waiving EIDL advances from PPP Forgiveness (this provision could be retroactive to existing PPP loans, including those already forgiven)
Where can I learn more information?
Although a few days may be required for updates to be made, stay tuned to the following websites:
https://www.sba.gov/funding-programs/loans/coronavirus-relief-options/paycheck-protection-program
https://home.treasury.gov/
The Small Business Administration was required to release identifying data on all PPP loans. This data was released December 1st and includes borrower name and mailing address as well the lender name and exact loan amount. This was released pursuant to a court order. Banks have not released borrowers' information, and had no role in the courts' decision to require the SBA to release borrower information. Unrelated third-parties have reportedly been using the information to contact borrowers, sometimes in a misleading fashion.
Farm Bureau Bank will continue to reach out to you directly regarding any PPP program details or loan forgiveness processes via
SBAloans@farmbureaubank.com
, with the exception of the forgiveness application and signature process which will come from
farmbureaubank@streetshares.com
and DocuSign via
dse_na2@docusign.net
. If you have questions about any PPP requests you may receive, do not hesitate to contact us directly to confirm its authenticity.
Updated and effective for applications received beginning 6.5.2020:
How does the program work?
The Paycheck Protection Program is a low interest rate loan that may be partially or fully forgiven by the Federal government
It is intended to be a stimulus and to provide funds for payroll and mortgage interest or rent and utilities to help businesses during this difficult time
It is a 5 year loan at 1% with the first payment deferred for the first six months
You will owe money when your loan is due if you use the loan amount for anything other than payroll costs, mortgage interest, rent and utilities payments over the 24 weeks after getting the loan
Not more than 40% of the forgiven amount may be for non-payroll costs
You will also owe money if you do not maintain your staff and payroll

Number of staff – your loan forgiveness will be reduced if you decrease your full-time employee headcount
The deadline for rehiring employees was pushed back from June 30 to December 31, 2020
Who is eligible?
Businesses with 500 or fewer employees, including:

business entities – eg. corporations or LLCs
sole proprietorships
independent contractors (1099-MISC) – eg. real estate agents
501(c)(3) nonprofits
veterans' organizations
tribal business concerns

Business must be impacted by COVID-19 between February 15, 2020 and June 30, 2020
Business may receive only one Paycheck Protection Program loan
How can I use the loan?
Payroll costs, including benefits
Interest on mortgages originated before February 15, 2020
Rent for lease agreements in force before February 15, 2020
Utilities for which service began before February 15, 2020
What is included in payroll costs?
Salaries, wages, commissions or tips (capped at $100,000 on an annualized basis for each employee)
Employee benefits including costs for vacation, parental, family, medical, sick leave; allowance for separation or dismissal; payments required for the provisions of group health care benefits including insurance premiums; and payment of any retirement benefit
State and local taxes assessed on compensation
For a sole proprietor or independent contractor: wages, commissions, income, or net earnings from self-employment, capped at $100,000 on an annualized basis for each employee
How much can I borrow?
Businesses can borrow a maximum of 2.5 times their average monthly payroll over the prior 12 months

Seasonal businesses will be for the payroll period between February 15, 2019 and June 30, 2019 or March 1, 2019 and June 30, 2019 and is the decision of the borrower

Loans may not exceed $10 million
See below for examples:
Example 1

No employees make $100,000+

Annual payroll: $120,000
Average monthly payroll: $10,000
Multiply by 2.5 = $25,000
Maximum loan amount is $25,000

Example 2
Some employees make $100,000+

Annual payroll: $1,500,000
Subtract compensation amounts in excess of an annual salary of $100,000: $1,200,000
Average monthly qualifying payroll: $100,000
Multiply by 2.5 = $250,000
Maximum loan amount is $250,000

Example 3
Independent Contractor*

Annual 1099: $96,000
Average monthly 1099: $8,000
Multiply by 2.5 = $20,000
Maximum loan amount is $20,000


*Final guidance from SBA pending
What are the terms of the loan?
60 month term loan
Fixed interest rate of 1.00%
First payment deferred until forgiveness process is complete
No personal guarantee required
No collateral required
No origination fee
No prepayment fee
How can I request loan forgiveness?
Additional guidance will be forthcoming on the Farm Bureau Bank process
Information is available at treasury.gov/cares
What if I have additional questions?
Updated and effective information as of 8.13.2020
There is current legislation pending in Congress - S.4117 (by Senator Cramer) in the final Senate bill and H.R.7777 (by Reps. Houlahan-Upton) in the House bill. These "companion" pieces of legislation would direct SBA to produce a simple one-page attestation by which borrowers may apply for forgiveness of PPP loans of $150,000 or less.
This would make the forgiveness process streamlined and take a significant amount of complexity and time commitment off the plates of business owners. Farm Bureau Bank strongly supports this legislation to help our clients with a streamlined forgiveness process.
Until further decisioning is made by Congress, we are NOT accepting forgiveness applications for loans of $150,000 or less. We will continue to provide updates as more guidance is released and details become available from the SBA. We appreciate your patience.