Commercial Banking Team
Our commercial bankers combine expertise with exceptional service to develop custom solutions for your unique business needs.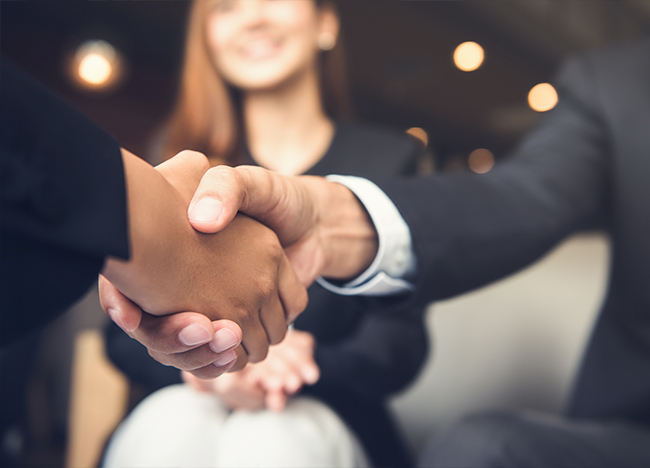 Scott has over 24 years of experience in the banking industry and joined the bank as part of our Commercial Banking department serving the Western Virginia market. Prior to joining the Farm Bureau Bank team, he worked at Hometrust Bank as the VP and Senior Business Banking Officer. As the Western Virginia Market Executive, Scott is committed to developing strong relationships and providing personalized service for our clients.
Scott earned his BS in Business Administration from Longwood University. He currently serves as Board chair of the Boys and Girls Club of Southwest Virginia, where he has held numerous positions throughout his 15 years of support and has served on the Board of Directors for Junior Achievement and Roanoke Valley Youth Soccer. He also serves as Head Coach of women's soccer at Northside High School.
Chad joined the bank as part of our Commercial Banking department serving Western North Carolina. With over 22 years of experience in the banking industry, he has strong analytical skills in corporate finance with the ability to understand the challenges businesses face throughout the operating cycle. Prior to joining Farm Bureau Bank, he worked at First Citizens Bank as the VP of Business Banking. As the Western North Carolina Market Executive, Chad is committed to the communities we serve and focused on providing the absolute best client experience available. He is passionate about delivering tailored solutions for our clients to grow revenues and achieve a greater success.
Chad earned his MBA in Finance from the University of Georgia, Terry College of Business. He is currently a board member of Irene Wortham Center formerly serving as board chair and also serves on an advisory board for the athletic department of the University of North Carolina Asheville.
Lisa has over 30 years of experience in the financial industry and joined the bank as part of our Commercial Banking department serving the Northwest Georgia market. Prior to joining the Farm Bureau Bank team, she worked at Credit Union of Georgia as a Business Relationship Manager. Lisa is committed to building strong relationships with our clients and providing tailored commercial banking solutions for their businesses.

Lisa earned her BA in Organizational Management and Leadership from Reinhardt University. She is actively involved in the Cherokee County Chamber of Commerce, a current member of the Woodstock Business Club and IN WDSTK. She was also a past board member for the Bethesda Community Clinic, a past secretary for the Towne Lake Business Club and past Treasurer for the Woodstock Midday Optimist Club. Kendrick has a BA in Organizational Management & Leadership from Reinhardt University in Waleska, Georgia.
Andrea has over 25 years of experience in the banking industry including branch management, business development, financial consulting, training, and 15 years in Treasury Services. As the Treasury Solutions Manager, Andrea is committed to collaborating with businesses to understand their needs and ensuring our suite of Treasury products meets and exceeds those needs.
Andrea attended community college in San Diego and traveled around the world in her youth. She has served as a founder and Co-Chair of the Rockland Trust Women of Action Committee, Business Development Chair on the United Arts Council of Raleigh, was an active Rotarian, and has served as a volunteer for The Friendship Home, Dress for Success, and Special Olympics.
Kate Snyder is a Senior Treasury Solutions Officer at Farm Bureau Bank with nineteen years of experience in treasury services. She is passionate about growing relationships with clients and helping them meet their business goals. She holds a Bachelor of Arts in Communication Studies from the University of North Carolina Wilmington.